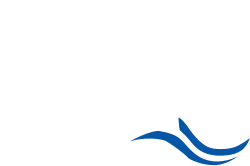 American Resort has been owned and operated since 1973 by the Makowski Family. Many changes to the property have transpired over the years, further expanding the Resort. Then on January, 1st 2017, the Makowski Brothers, Adam, David and Rich started over and began a new journey.
In the past 2 years Makowski's re-branded and re-imaged 2 Resorts (The American Resort and The River Inn) plus two Restaurants (Hot Rocks and The VUE). All of these businesses have undergone extensive renovations. The Makowski's have taken a lot of effort and pride in providing the best facilities and services for all its guests.
In October of 2018, the Makowski's broke ground on Wisconsin Dells' first Natural Lagoon located at American Resort & Treehouses. This one-of-a-kind water feature will be the first Natural Waterpark consisting of 250,000 gallons of naturally filtered water. The lagoon will be natural as a lake and crystal clear like a pool, but without harsh chemicals, using the self-cleansing principles of a wetland bog, plants instead of chemicals. A true natural retreat with water as nature intended.
Also to further enhance guest experience and amenities, all resorts and amenities owned by the Makowski's will be operated under one name – Dells Resorts, Inc.
Dells Resorts, re-branded NATURA Destinations, is the Best Choice for Service, Value, Location and Natural Amenities. Dells Resorts consists of a large range of lodging options: riverfront boutique rooms, family suites, getaway homes, treehouses, rustic cabins, tiny homes, well-appointed hotel rooms and RV camping. All these lodging options grant guest access to a plethora of amenities with Dells Resorts exclusive "Stay at One, Play at All" program, which means you can stay at one Dells Resorts – now re-branded under the NATURA properties and enjoy the amenities, services, bars and restaurants at all the other NATURA Properties for the duration of your getaway.
Those amenities are highlighted by Free Admission to the Timbavati Wildlife Park and the Natura Lagoon. More amenities include: 3 indoor pools, outdoor pool, 3 indoor whirlpool, outdoor whirlpool, 3 saunas, new natural lagoon, boat dock and access to the Upper Wisconsin River, playgrounds, picnic areas, fire pits and outdoor games. Special discounts and access to our Featured Restaurants (Hot Rocks & The VUE) is also part of the benefit of staying at a NATURA Destination, Where the Fun Comes Naturally!
"The Makowski family has always been fully committed to the vitality of Wisconsin Dells both in tourism development and the quality of life for families who live here," said Kelli Trumble, chairwoman of the Business Improvement District.